Description
GHB®, Gaska Hi Bond tapes are high-performance acrylic fastening systems that can be used in a variety of applications where permanent fastening is accomplished without the aid of screws or rivets. Gaska Hi Bond tapes are available in a variety of systems to aid in your particular need. Whether it is fastening to glass, steel, aluminum or plastics, Gaska Hi Bond tapes will stick to the challenge at hand. Think GHB® for Gaska Hi Bond.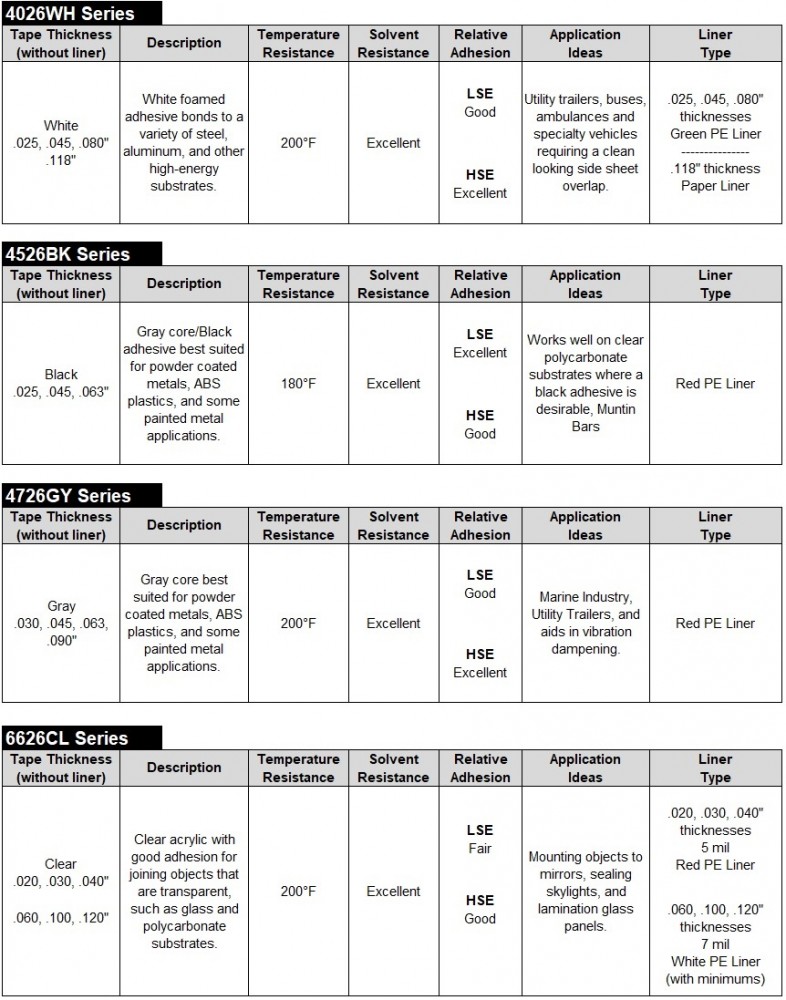 Roll Sizes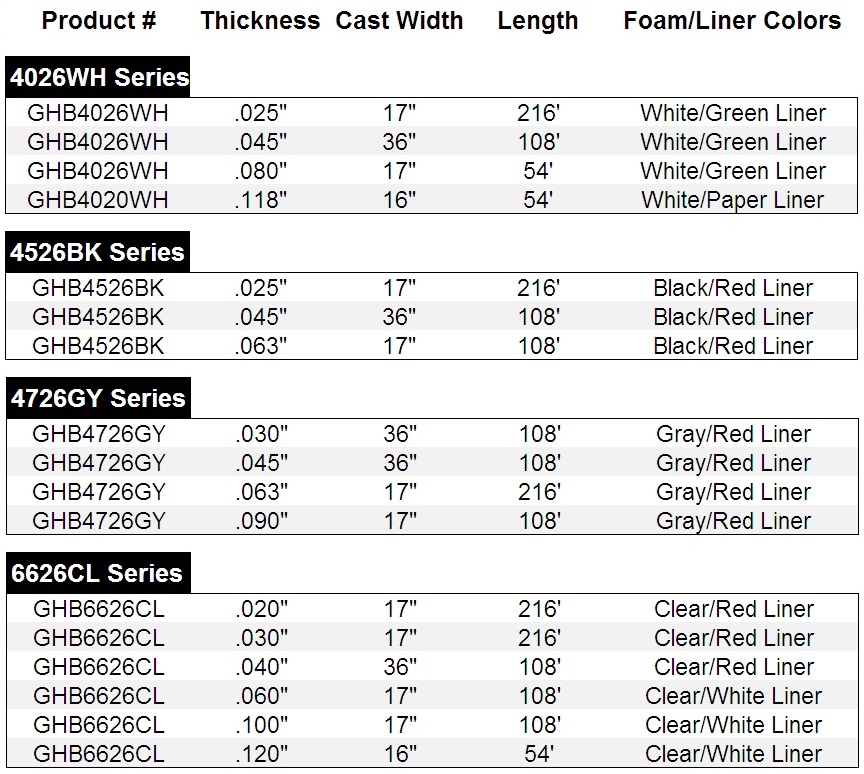 Storage
Suggest storage at 40°F to 100°F and 0-90% humidity.
The optimum storage conditions are 55-75°F and 0-50% relative humidity.
NOTES:  Substrate surfaces must be clean and dry to ensure a good bond. The use of a primer to clean and properly prepare the surface is recommended before using the Gaska Hi Bond product.
Typical performance properties and characteristics are based on samples tested and are not guaranteed for all samples of this product.
Data is intended as a guide only and is presented without guarantees and without assumption of liabilities resultant from the use of information provided. This data is not to be used for specification purposes.
User should evaluate the GHB® product to determine whether it is fit for a particular purpose and suitable for the user's method of application.